This post comes from Fishbowl Solutions' Associate Software Consultant, Jake Jehlicka.
Finishing college can be an intimidating experience for many. We leave what we know behind to open the gates to brand new experiences. Those of us fortunate enough to gain immediate employment often find ourselves leaving school and plunging headfirst into an entirely new culture a mere few weeks after turning in our last exam. It is exciting, yet frightening, and what can make-or-break the whole experience is the new environment in which you find yourself if. I consider myself one of the lucky ones.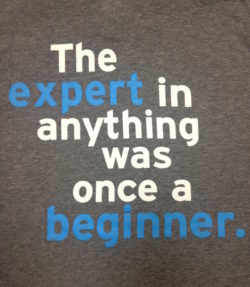 I have been with Fishbowl Solutions for just over three months, and the experience is unlike any that I had encountered in my previous internships, work, or schooling in Duluth. I moved to the Twin Cities within a week of accepting the position. I was terrified, but my fears were very soon laid to rest. Fishbowl welcomed me with open arms, and I have learned an incredible amount in the short time that I have spent here. Here are just a few of the many aspects of Fishbowl and the skills I've gained since working here as an associate software consultant.
Culture
One of the things that really jumped out at me right away is how a company's culture is a critical component to making work enjoyable and sustainable. Right from the outset, I was invited and even encouraged to take part in Fishbowl's company activities like their summer softball team and happy hours celebrating new employees joining the team. I have seen first-hand how much these activities bring the workplace together in a way that not only makes employees happy, but makes them very approachable when it comes to questions or assistance. The culture here seems to bring everyone together in a way that is unique to Fishbowl, and the work itself sees benefits because of it.
Teamwork
Over the past three months, one thing that I have also learned is the importance of working together. I joined Fishbowl a few weeks after the other trainees in my group, and they were a bit ahead of me in the training program when I started. Not only were they ready and willing to answer any questions that I had, but they also shared their knowledge that they had acquired in such a way that I was able to catch up before our training had completed. Of course the other trainees weren't the only ones willing to lend their assistance. The team leads have always been there whenever I needed a technical question answered, or even if I just wanted advice in regard to where my own career may be heading.
People Skills
The team leads also taught me that not every skill is something that can be measured. Through my training, we were exposed to other elements outside of the expected technical skills. We were given guidance when it comes to oft-neglected soft skills such as public speaking and client interactions. These sorts of skills are utterly necessary to learn, regardless of which industry you are in. It is thanks to these that I have already had positive experiences working with our clients.
Technical Skills
As a new software consultant at Fishbowl, I have gained a plethora of knowledge about various technologies and applications, especially with Oracle technologies. The training that I received has prepared me for working with technologies like Oracle WebCenter in such a way that I have been able to dive right into projects as soon as I finished. Working with actual systems was nearly a foreign concept after working with small individual projects in college, but I learned enough from my team members to be able to proceed with confidence. The training program at Fishbowl has a very well-defined structure, with an agenda laid out of what I should be working on in any given time period. A large portion of this was working directly with my own installation of the WebCenter content server. I was responsible for setting up, configuring, and creating a custom code for the servers both in a Windows and Linux environment. The training program was very well documented and I always had the tools, information, and assistance that was needed to complete every task.
Once the formal training ended, I was immediately assigned a customer project involving web development using Oracle's Site Studio Designer. The training had actually covered this application and I was sufficiently prepared to tackle the new endeavor! With that said, every single day at Fishbowl is another day of education; no two projects are identical and there is always something to be learned. For example, I am currently learning Ext JS with Sencha Architect in preparation for a new project!
Although we may never know with absolute certainty what the future has in store for us, I can confidently say that the experiences, skills, knowledge that I have gained while working at Fishbowl Solutions will stay with me for the rest of my life.
Thank you to the entire Fishbowl team for everything they have done for me, and I look forward to growing alongside them!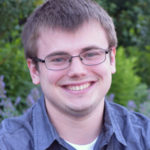 Jake Jehlicka is an Associate Software Consultant at Fishbowl Solutions. Fishbowl Solutions was founded in 1999. Areas of expertise include Oracle WebCenter, PTC's Product Development System (PDS), and enterprise search solutions using the Google Search Appliance.