Fishbowl Solutions to be a Provider of Hospitality at Ryder Cup 2016
Event participation to include hospitality tent to host company employees, customers, and partners
Fishbowl Headquarters, Minneapolis, MN – July 11, 2016
Fishbowl Solutions will be a provider of hospitality at the 2016 Ryder Cup this fall. The Ryder Cup will be hosted at Hazeltine National Golf Club in Chaska, Minnesota, and takes place from September 27 – October 2, 2016. This event gives Fishbowl Solutions the opportunity to thank its employees, customers, and partners by giving them access to an exclusive VIP chalet on the 16th hole of the course, full ticket access to the Ryder Cup, and free transportation to and from the event.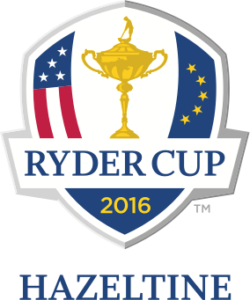 The Ryder Cup is a men's golf competition between teams from Europe and the United States. The competition is contested every two years with the venue alternating between courses in the United States and Europe. The top 12 players from each team play against each other, and the winning team takes home the famous Ryder Cup trophy. The Ryder Cup is expected to bring over 300,000 spectators to Minnesota.
This is the first time Fishbowl Solutions is participating in the Ryder Cup, and it will likely be one of the smallest, privately-held companies providing hospitality at the event. Fishbowl is expecting to host customers that have their headquarters in Minnesota, as well as companies from across North America and Europe.
Supporting Quote
"We are so excited to be part of such an amazing event," said Tim Gruidl, president at Fishbowl Solutions. "The Ryder Cup embodies our core, company values of customer first, teamwork, intellectual agility, ambition, and continuous learning. We also have a work hard, play hard mentality, and this event will be a great way to have fun as a team, but most importantly, show our appreciation to our customers and partners."
Supporting Resources
About Fishbowl Solutions
Fishbowl Solutions was founded in 1999. Their areas of expertise include Oracle WebCenter, PTC's Product Development System (PDS), and enterprise search solutions using the Google Search Appliance (GSA). Fishbowl Solutions is an OPN Specialized partner in Oracle WebCenter with an outstanding reputation of working with the Oracle WebCenter product suite, specializing in content management.
Fishbowl Solutions provides a competitive advantage in the market due to its own suite of add-on software solutions that work with Oracle WebCenter, PTC PDS, and the GSA to enhance their functionality and help customers do more with the resources and systems they have.
Contact Info
Jason Lamon
Phone: 952.465.3420
Email: jlamon@fishbowlsolutions.com