May 22-25th  |  Boston, MA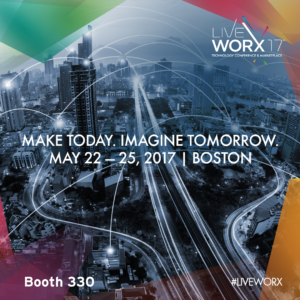 This year's PTC Liveworx will be held from May 22-25 at The Boston Convention and Exhibition Center in Boston, MA. Fishbowl's PTC Windchill experts will be in attendance to share our knowledge and learn from other presenters and exhibitors. If you're interested in meeting with a representative from Fishbowl at PTC Liveworx contact us before the conference to set something up.
Exhibit Information | Booth #330
Stop by Fishbowl's booth for demos and discussions of Fishbowl's custom solutions including: Windchill Update Assistance, System Generated Drawing Automation, and LinkLoader Suite.
Presentation Information
Wednesday May 24th, 2017
9:45am-10:00 AM
Session ID 407
Accelerate your Windchill Return on Investment by implementing EBOM, Process Automation, Change Management
Fishbowl Solutions has a passion for PLM. We view PLM as a strategy that when envisioned and implemented properly delivers a true competitive advantage. In this session, Fishbowl will show how they have leveraged their unique approach and solutions to help world class customers shorten their implementation timeline and deliver a larger Return on Investment, all while reducing their risk. Don't be bogged down in implementation, come find out why customers choose Fishbowl and begin to realize the benefits of a robust PLM strategy.