Digital Assistant Demo Videos
The following demos highlight use cases for digital assistants.
Customer service
Sales enablement
Returning product pricing and availability information from Oracle E-Business Suite
Retrieving construction related project information from Procore
Clinical trial interactions using voice
Employee Self-Service
Looking up the weather in various cities
Verifying the number of PTO days left
Searching for documents in Oracle WebCenter Content
Customer Self-Service
Account management with a sanitation company
End-to-end explainer on the benefits of modernizing Oracle Forms with AuraPlayer and Fishbowl Solutions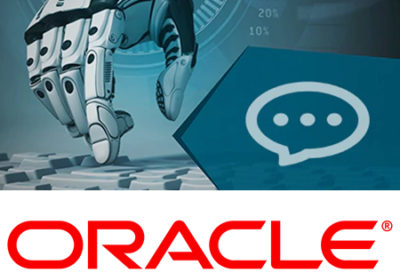 Digital Assistant for ServiceNow
Request and Respond to Service Requests
Digital Assistant for Zendesk
Initiate Service and Hand Off to Human Agent
Sales Enablement Digital Assistant for Salesforce
Automating Admin Tasks in Salesforce
Digital Sales Assistant: Retrieving Product Pricing and Availability Information from Oracle E-Business Suite
Retrieving Product Pricing & Availability
Looking Up Full Warehouse Details for a Part
Construction Field Service Enablement: Retrieving Project Information from Procore
Surface Procore Project Information to Users through Slack
Enable Users through Slack to Upload New Images to Procore, as well as Search for Images.
Digital Assistant to Help Facilitate a Clinical Trial
Patient Interaction to Retrieve more Trial Information (VOICE ENABLED).
Employee Self-Service: Integrations with Weather Apps, Oracle E-Busines Suite, and Oracle WebCenter Content
Looking Up the Weather in Various Cities (VOICE ENABLED).
Looking Up Vacation Balances and Searching for Documents in Oracle WebCenter.
Digital Assistant for Customer Service: Using Facebook Messenger to Facilitate Account Management
Customer service account management with a sanitation company.
Oracle Forms Modernization with AuraPlayer and Fishbowl Solutions
End-to-End Explainer showing how to Modernize Oracle Forms.