Fishbowl will offer the market leading PTC Vuforia augmented reality (AR) platform to customers and provide consulting services to help them develop AR solutions across all phases of the product lifecycle
June 17 – 20, 2018 – Boston Convention & Exhibition Center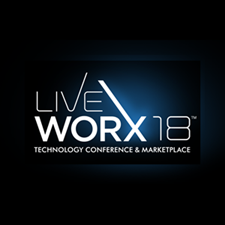 This year's PTC LiveWorx will be held from June 17 – 20 at The Boston Convention and Exhibition Center in Boston, MA. Fishbowl's PTC Windchill, Creo, and ThingWorx experts will be in attendance to share our knowledge and demo our latest solutions for engineering and manufacturing. If you're interested in meeting with a representative from Fishbowl at PTC LiveWorx, contact us before the conference to set something up.
Exhibit Information | Booth #725
Stop by Fishbowl's booth for demos and discussions of Fishbowl's custom solutions including: Thingworx Navigate Apps for Windchill, System Generated Drawing Automation, and LinkLoader Suite.
Exhibit Times:
Monday, June 18: 7:30 – 11:30 AM; 12:30 – 7:00 PM
Tuesday, June 19: 7:30 AM – 2:30 PM; 3:30 – 6:15 PM
Wednesday, June 20: 7:30 AM – 10:30 AM
See the floor plan here.
Presentation Information
Leverage Enterprise Data in PTC Windchill to Downstream Users and Processes with Augmented Reality, Vuforia, and ThingWorx
Come to this session to hear from leading PTC Windchill partner, Fishbowl Solutions, as they share how they help customers realize success with their Windchill PLM implementation. From getting rich, accurate data into Windchill PDMLink all the way through leveraging world-class tools in downstream processes like manufacturing shop floor viewing, service parts management, and augmented reality (AR) for service opportunities. Fishbowl will show their proprietary tools along with ThingWorx and augmented reality with Vuforia. Come see the "art of the possible" when it comes to how data in Windchill can be leveraged to drive next-generation business applications, and how integrating these applications with ThingWorx can provide organizations with better insight into overall product performance.
Tuesday, June 19th | 10:30 AM -10:45 AM