Event participation to include hospitality tent to host company employees, customers, and partners
June 17 – 20, 2018
Boston Convention & Exhibition Center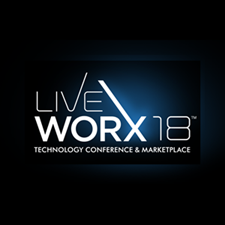 This year's PTC LiveWorx will be held from June 17 – 20 at The Boston Convention and Exhibition Center in Boston, MA. Fishbowl's PTC Windchill, Creo, and ThingWorx experts will be in attendance to share our knowledge and demo our latest solutions for engineering and manufacturing. If you're interested in meeting with a representative from Fishbowl at PTC LiveWorx, contact us before the conference to set something up.
Exhibit Information | Booth #725
Stop by Fishbowl's booth for demos and discussions of Fishbowl's custom solutions including: Thingworx Navigate Apps for Windchill, System Generated Drawing Automation, and LinkLoader Suite.
Exhibit Times:
Monday, June 18: 7:30 – 11:30 AM; 12:30 – 7:00 PM
Tuesday, June 19: 7:30 AM – 2:30 PM; 3:30 – 6:15 PM
Wednesday, June 20: 7:30 AM – 10:30 PM
See the floor plan here.
Presentation Information
Coming Soon!