Google Search. For Work.
Fishbowl Solutions is a Google for Work Premier Partner. We focus specifically on Google Search for Work. Using the Google Search Appliance (GSA), Google Search for Work makes it easy to find the documents and information you need to get work done. Search at work should be as simple as using Google.com. With the GSA, it is.
Premier Partners. Proven Experts.
Our offerings include resale, implementation services, and off-the-shelf software for the Google Search Appliance (GSA). As a Premier Partner, we're among a small group of companies who have demonstrated to Google a high level of GSA competency and performance. We work directly with Google to understand new features, troubleshoot issues, and share best practices so you can get the most out of your GSA. Our team members have completed Google's training and exam requirements to be certified as GSA Qualified Deployment Specialists.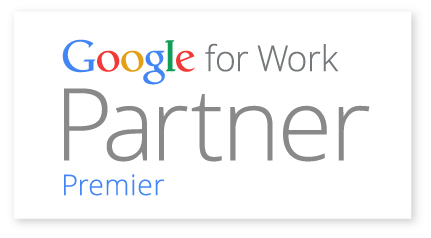 Google Search Appliance Resale

What is the Google Search Appliance?
The Google Search Appliance (GSA) is an on-premise search solution that combines the search expertise of Google.com with features customized for business. The GSA can search most enterprise information, from popular document formats to leading databases and document management systems, and respects the document-level permissions already in place in your repositories.
How can I get a GSA?
Fishbowl Solutions is a certified GSA reseller. Contact us to learn more about the GSA or to request a quote.
Want to know more?
Contact us to schedule a search discovery session, request pricing information, or learn more about how Fishbowl can help you get the most out of the Google Search Appliance.
Request a Meeting